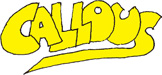 Callous Comics features Dr. Rianne Nicah, a struggling new physician, who braves the world with her Guardian Duck, Cal Duck, and his on-the-job mentors!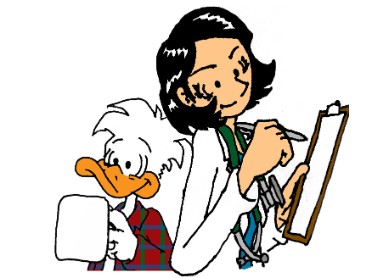 The story so far...
During Rianne's time in medical school she encountered a talking duck in her kitchen named Cal Duck, her Guardian Duck. He explained that she was his charge and that it was his duty to help her become the best person she could be.

This was all to the initial chagrin of Rianne for she happened to be Cal's first charge ever as a Guardian Duck. Thus, he was often accompanied by his on-the-job mentors, Mallard Duck, Decoy Duck, and Ling Duck. Furthermore, Guardian Ducks are not invisible, which added a lot of stress to Rianne's already difficult life.

However, as time went by she gained good friends in her otherworldly housemates. The importance of Cal Duck in her life increased after she finished her specialty training for Family Practice. She may have become a brilliant physician but she quickly realized that all her time and effort spent in training has left her oblivious to the wonders of the world around her and to the non-medical aspects of her own character and personality.

It's a new beginning filled with everyday adventures! Join Rianne as she braves the world!

Dr. Rianne Nicah
The main protagonist of the Callous comic strip. She is a simple yet determined woman who just wishes to be all she can be but has no idea on how to do so.

When she entered medical school, a walking, talking duck in a plaid flannel shirt appeared before her and introduced himself as Cal Duck, her guardian duck. Having a guardian duck was supposed to be an honor but Rianne initially found it a nuisance since they are not invisible. Nevertheless, she eventually realized how much Cal helps in her never-ending pursuit for self-improvement.
Now a family practice with obstetrics specialist, she realizes she still has much to learn. The only other people who know of Cal Duck are her best friend and colleague, Dr. Aimee Queens, and her niece, Audrey Nicah.

Cal Duck

The newest member of the Order of Guardian Ducks, Cal is an ever-excited, eternally optimistic, and all-around fun duck.
Rianne is his first charge and is often tutored on the ways of being a guardian duck by his seniors, Mallard Duck, Decoy Duck, and Ling Duck, who pop in and out of our world from time to time.
Cal is fascinated by the world and sees everything in as many perspectives as he can. He has a slight addiction to peanut butter and coffee, though.
Where would you like to go next?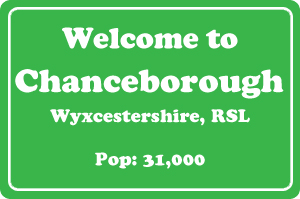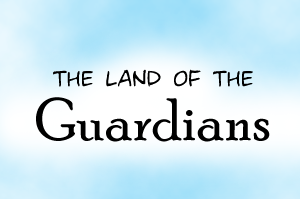 Visit the world of the Guardian Ducks!
A realm filled with intriguing characters, amazing locales, and fantastic adventures!